Play your cards right and win over customers with Hashtag Quiz.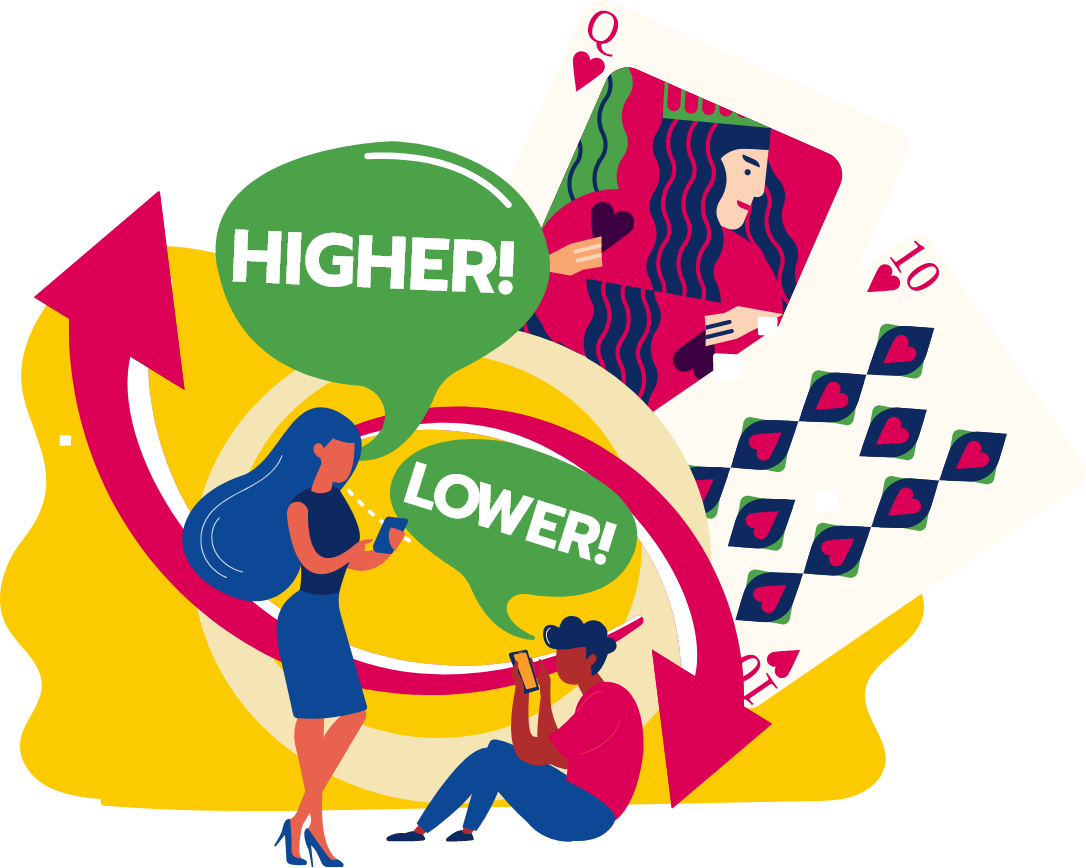 Higher or Lower lets you channel your inner Bruce Forsyth and entertain guests be it in the pub or on stage. Perfect for teams or individual players, this game format is a great spectator sport too, that allows you to include the crowd and create your very own game show. This game format is simple to learn and promotes competitive gameplay by having teams or individuals face off against each other to guess is it higher or lower.
This game is popular with people of all ages and has seen variations created including the hit quiz show; Play Your Cards Right. Also known as Card Shark across the Atlantic, Higher or Lower Quiz pits players against each other as they choose between 2 & 20 cards and guess, higher or lower.
This game of chance requires nerves of steel as each guess ramps up the tension and draws the audience in. Add some fun prizes or ask the crowd "Should they go Higher or Lower" to include them in the game, for that added X factor; to create an exciting event that the players and the audience will love.
Give Higher or Lower Quiz a bash with the regular pub crowd or create a special game for events such as fundraisers and care home entertainment and discover everything Hashtag Quiz has to offer today.
Take a Look at Hashtag Quiz in Action!
Hashtag Quiz gives you all the tools you need to create and host general knowledge quizzes, bingo, and more.
Join in the fun today with Hashtag Quiz and contact us!