Get ready to party all night long with our custom music bingo.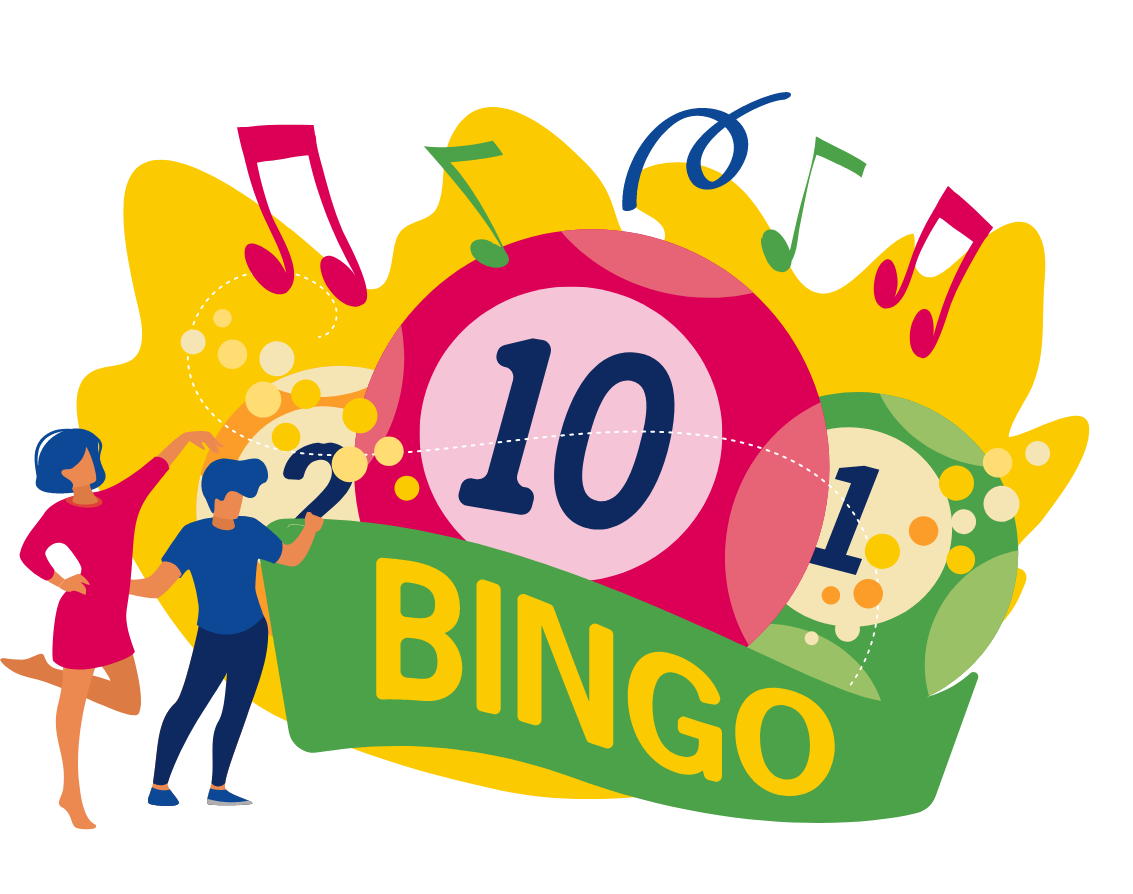 Party the Night Away with Hashtag Quiz
Music bingo is where karaoke, music quizzes, and bingo shenanigans meet in one thrilling package. This game mode is perfect for pubs and clubs and can turn a quiet night in to a fun-fueled night of sing-alongs, bingo calls, and party games.
Put a twist on the classic bingo experience with preloaded tracks that trigger when a number is called. This additional dimension adds a party atmosphere to your night and allows you to theme your bingo games. Roll back the years with a 70's themed game or perhaps add some classic sing-alongs to invigorate your audience and get them involved.
This format really gives the host the centre stage, allowing them to play to the audience, cue up an unforgettable playlist, and maybe get some feet tapping or table dancing.
Our free online music bingo uses the same visual style as regular bingo games with numbers shown on the screen alongside a list of scratched out numbers. This makes it easier for players to check their cards and make sure they have a call before shouting 'house' and dancing up on stage.
With all of these features, as well as our quiz and card games, Hashtag Quiz is the perfect software for entertaining pub events, club nights, and more. Sign up for Hashtag Quiz today and experience all the benefits of our all-in-one entertainment software.
Take a Look at Hashtag Quiz in Action!
Hashtag Quiz gives you all the tools you need to create and host general knowledge quizzes, bingo, and more.
Join in the fun today with Hashtag Quiz and contact us!