After you have successfully login on HQ.FM, you will be re-directed to the player dashboard where you will be able to join a game using the game code.
On the top center left of the screen, you will see the door icon. This when clicked logs you out of the system.
On the top center right is the message icon and a user icon. You can send a support request to us when you click on the message icon, while you can delete your account or logout when the user icon is clicked on.
Once the game host sent you the game code, you will insert the code in game code section and then you will click the join game button. Once the host accept your request, you should automatically join the game.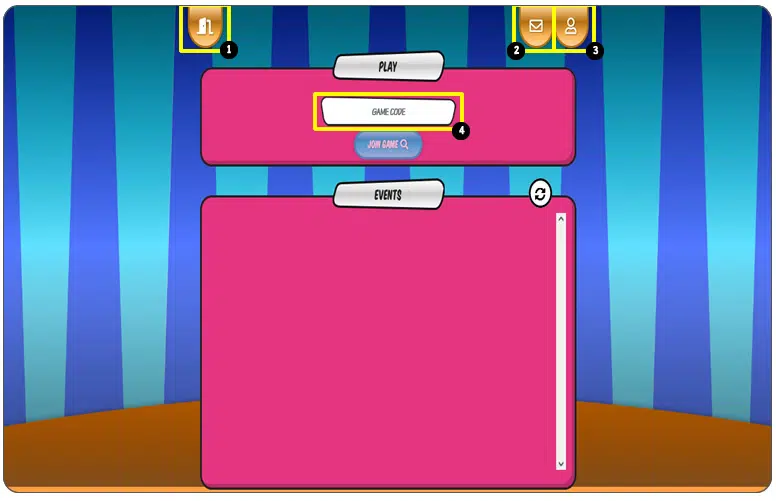 Are you still stuck? Reach out to us here.
Take Home The Bonus Points Today
Sign up today with one of our affordable, subscription packages. Easy to upgrade or downgrade, our quiz and trivia platform fits into your budget and schedule.