On HQ.FM, Click the bingo tab which will open in a new window, so it does not affect any Quiz game you maybe playing, you can use as a mini game or standalone.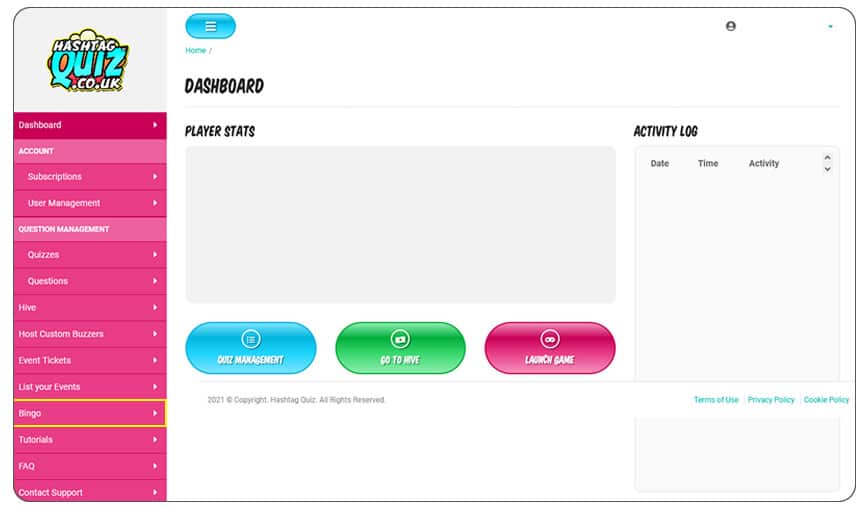 We've made this easy, it's not smartphone enabled, so you will need bingo sheets, OR if you're playing virtually, please see the Virtual Bingo Tab
Both the American Style Version (75 Numbers) and the UK version (90 Numbers).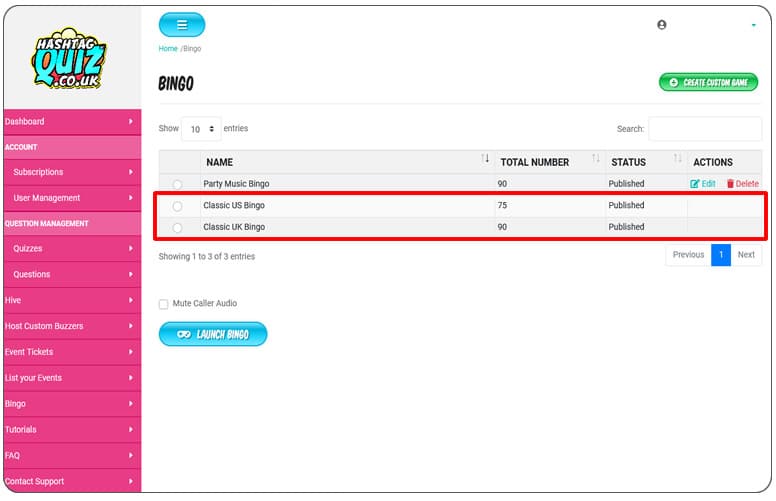 Click which game you would like to run.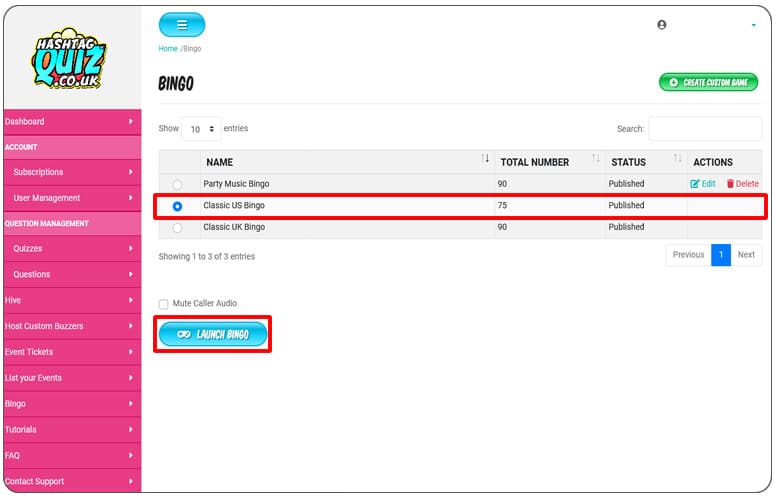 Do you want our auto bingo caller? If no then mute caller and launch your bingo game.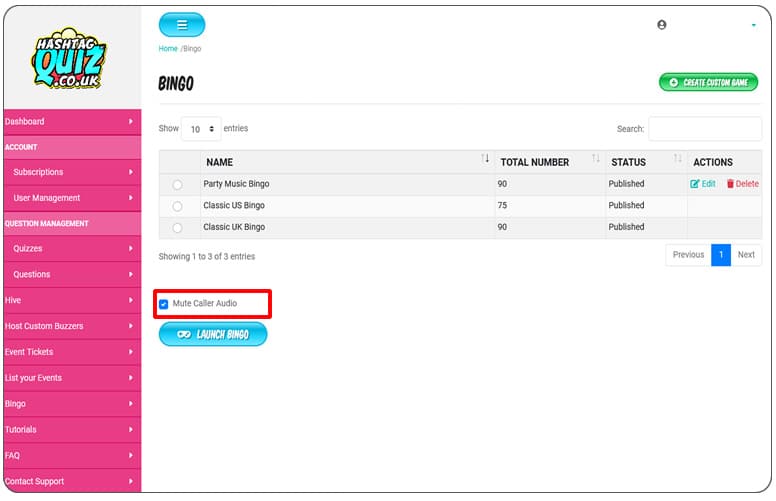 You'll have your big Bingo ball, waiting for you to click next to get your first number, once these numbers progress, they go to the right into the scratched numbers so when someone makes a call, you can see if it is accurate or bad bingo.
The choice is yours on how you play, and are you playing for 4 corners, line, 2 lines or house, etc.
If you ever want to play a call again, just push the play button.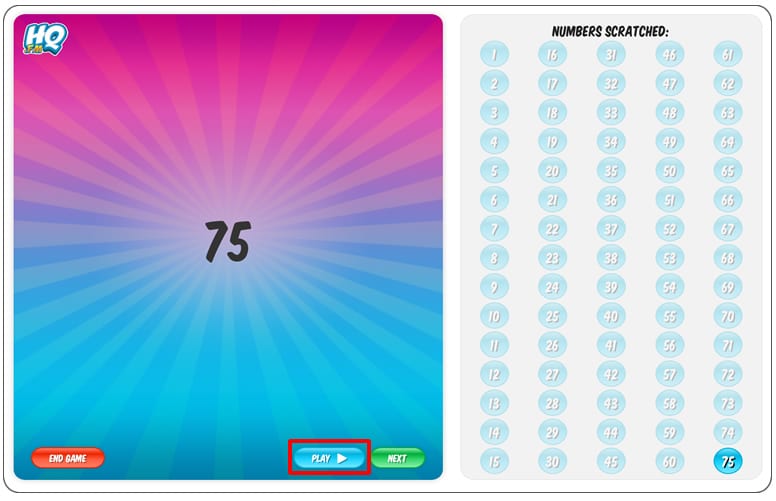 Are you still stuck? Reach out to us here.
Take Home The Bonus Points Today
Sign up today with one of our affordable, subscription packages. Easy to upgrade or downgrade, our quiz and trivia platform fits into your budget and schedule.