HQ.FM Subscription Plans – Free to Paid
Subscription plans range from FREE to paid, the first level being £20+Vat a week,
As a free user, you can host a quiz of up to 10 questions and connect 2 smartphones to try and test the system or play with friends.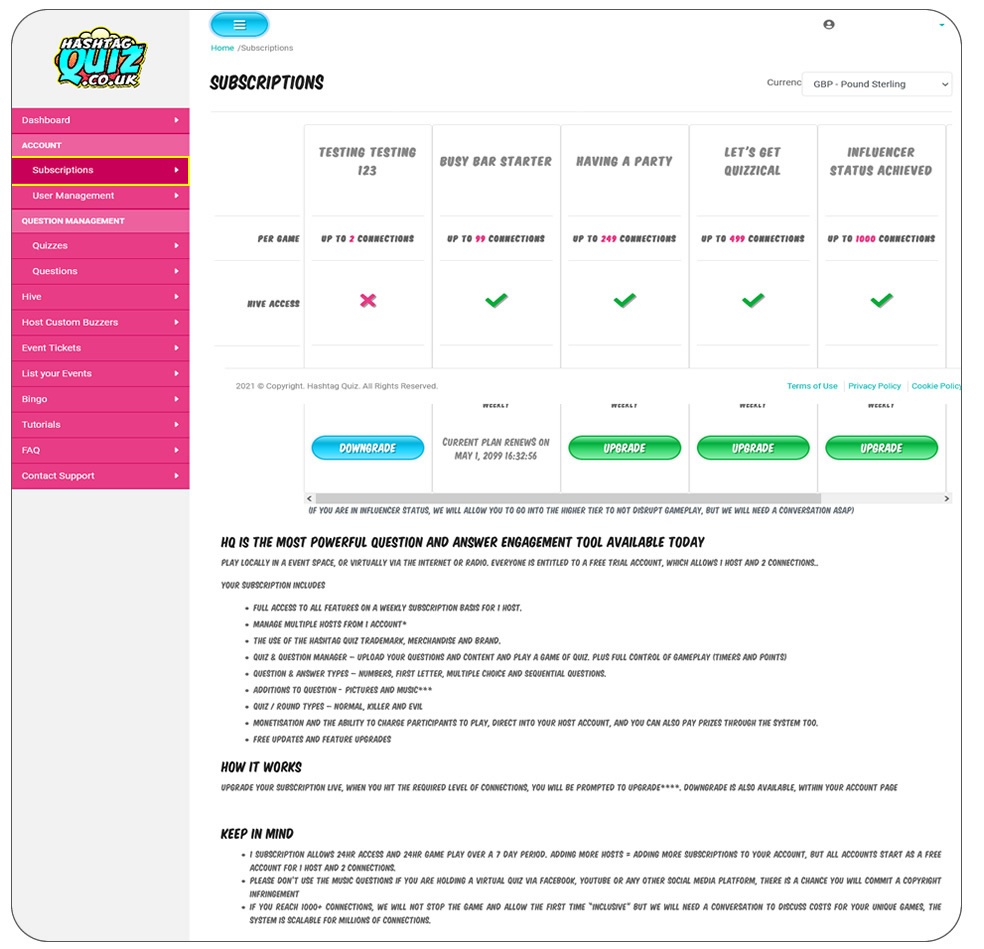 The next range gives you everything you need for an out of the box entertainment solution, £20 a week, gives you full access to everything that's in the box, smartphone quiz for up to 99 teams, access to the hive database, unlimited questions, with 3 smartphone quiz types, print PDF for when you're running a big screen quiz, and don't want to connect phones, when you want to have a slower paced traditional paper version of a quiz, all types of big screen games including bingo.
The system scales up more players, which is what the extra costs are.
With Subscriptions, choose your package, everything is for a week, and the system will remind you a payment is due, and take the payment automatically, it is up to you, to downgrade your subscription to free if you are not using the system for a period of time.
Are you still stuck? Reach out to us here.
Take Home The Bonus Points Today
Sign up today with one of our affordable, subscription packages. Easy to upgrade or downgrade, our quiz and trivia platform fits into your budget and schedule.