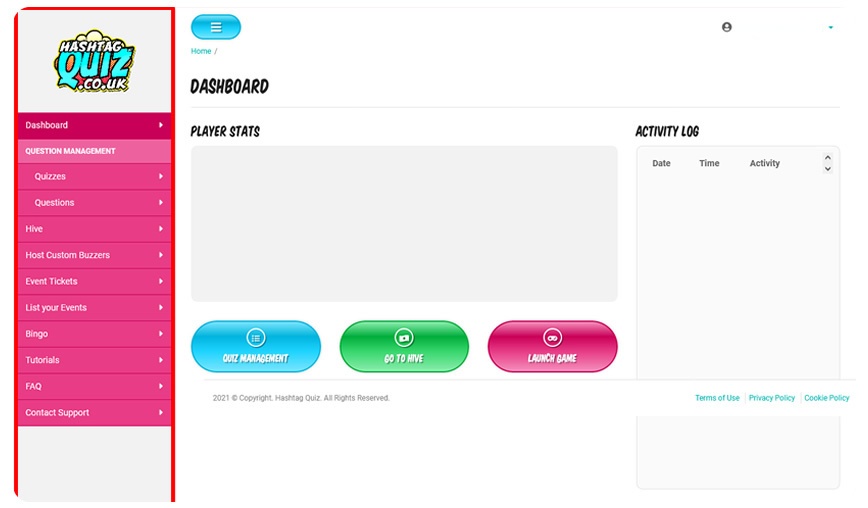 On the top right-hand corner, you will see your email, profile (not active by us yet), download UI logs (ignore this, coders stuff), settings, delete account, and logout.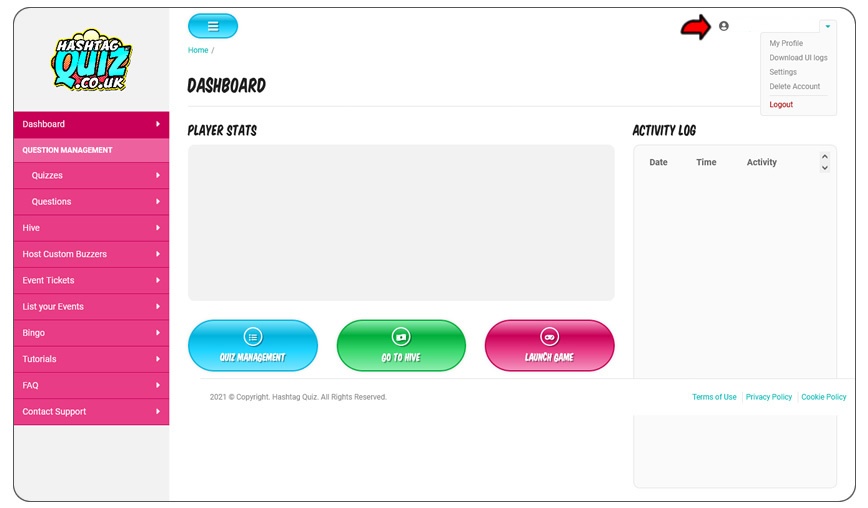 On our system, you will remain logged in for 12 months, but if you are logging in using another computer or phone, that's fine, this won't stop you from doing that, but you can only use and quiz with 1 active account at a time.
Activity log & player stats (currently placeholders, we haven't wired anything up yet, but they will be coming in another update) .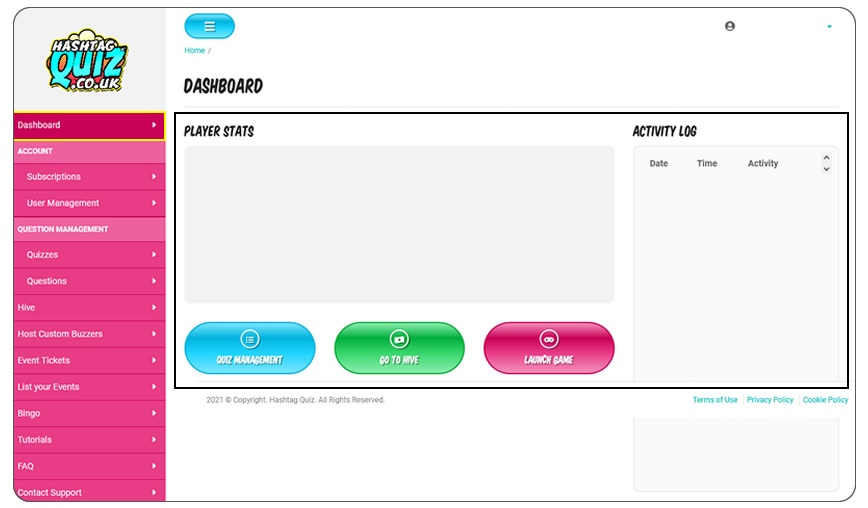 HQ.FM Dashboard Menu For Host
Quiz Management – Takes you to the Quiz Management Page. Click here to see full guide on quiz management.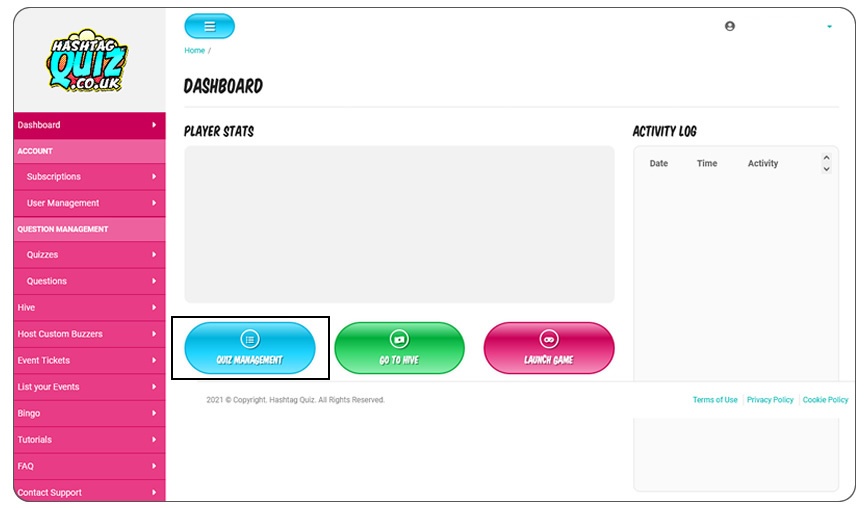 The Hive – Takes you to the Hive, which is our user generated quizzes file, where you can cherry pick content, or save whole quizzes to run, this is only available to paid subscribers. Click here to see full guide on The Hive.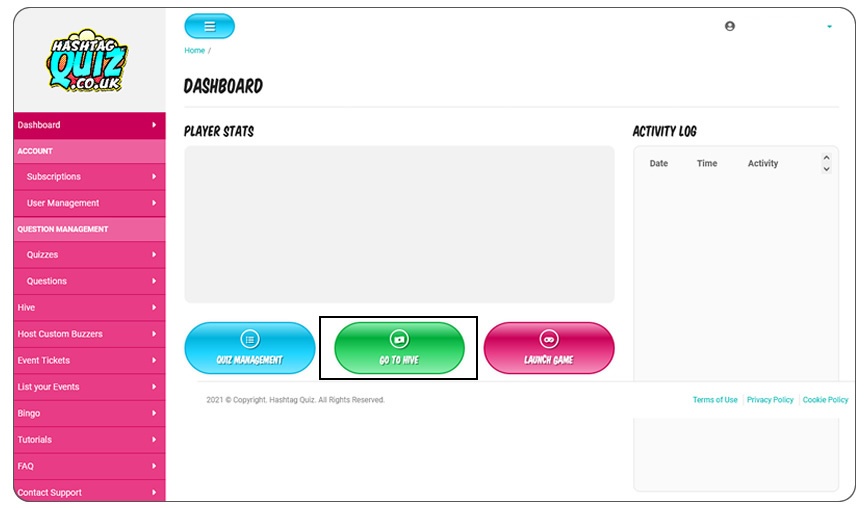 Launch Game – To launch your quiz games.
Burger Menu By the Right Side of the Dashboard
Subscriptions – Where you manage your personal subscription plan. Click here to see more on our subscription plans.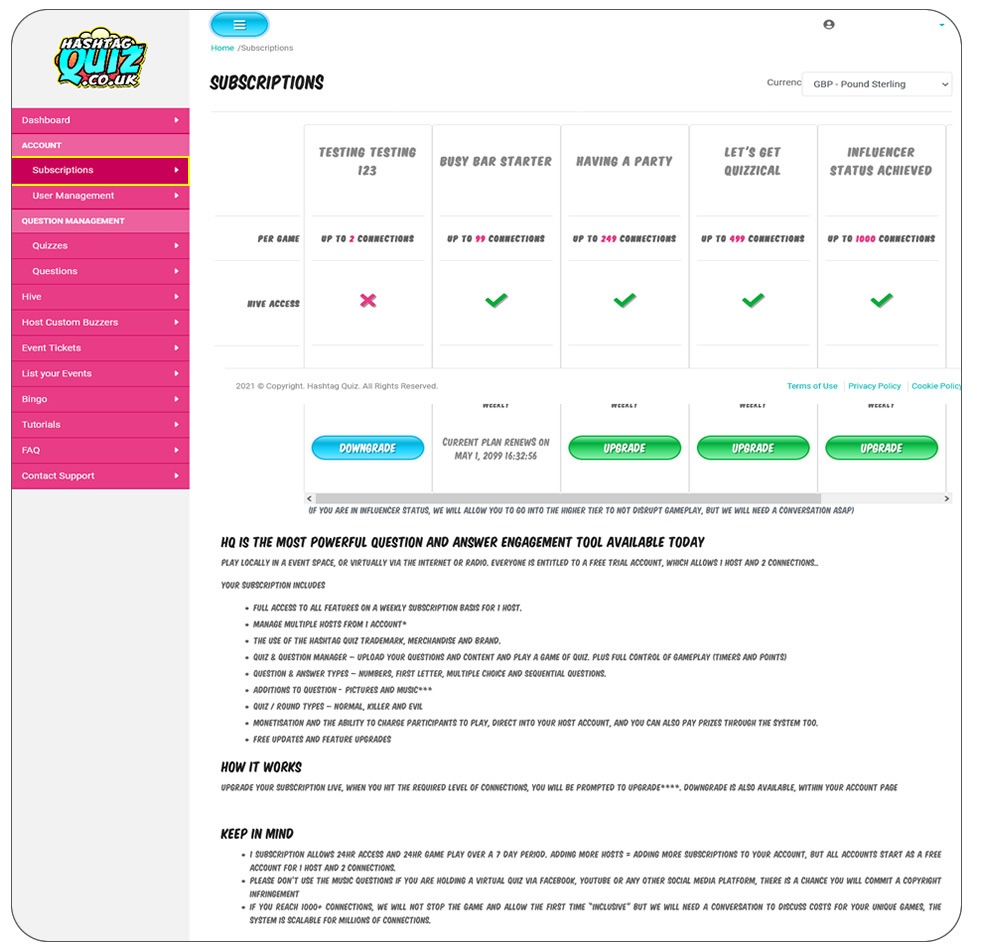 User Management – Multi Operators/venues can manage their people and licenses within the group. Click here to see full guide on user management.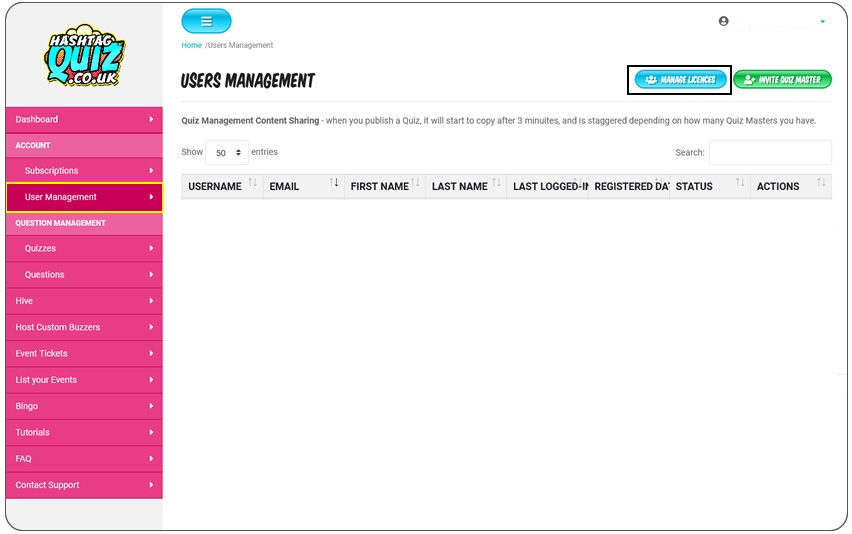 Quizzes Management – This is where you create and manage your quizzes. You can create -> Update -> Edit ->  delete quizzes. Click here to see full guide on quizzes management.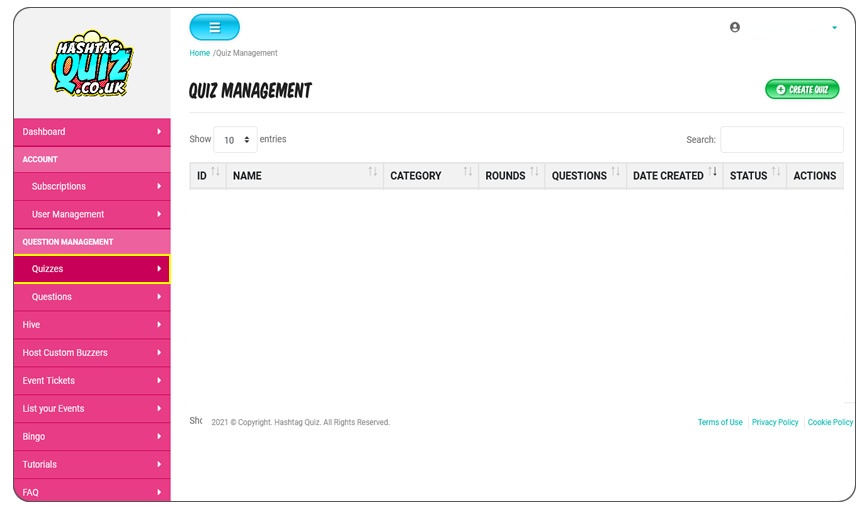 Are you still stuck? Reach out to us here.
Take Home The Bonus Points Today
Sign up today with one of our affordable, subscription packages. Easy to upgrade or downgrade, our quiz and trivia platform fits into your budget and schedule.