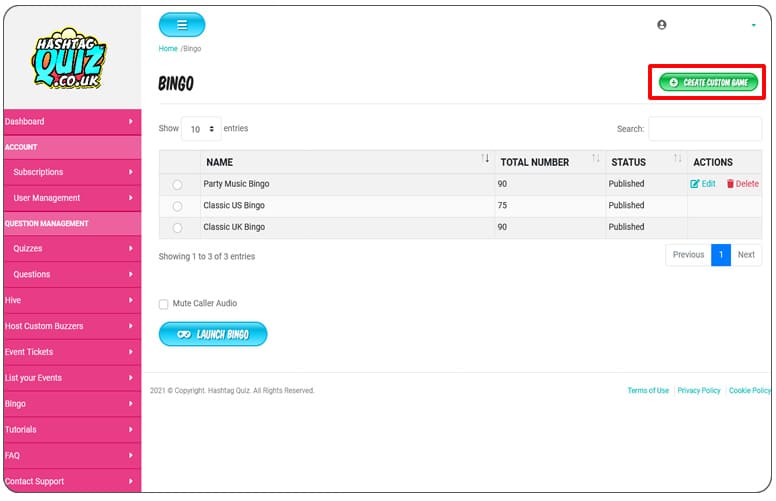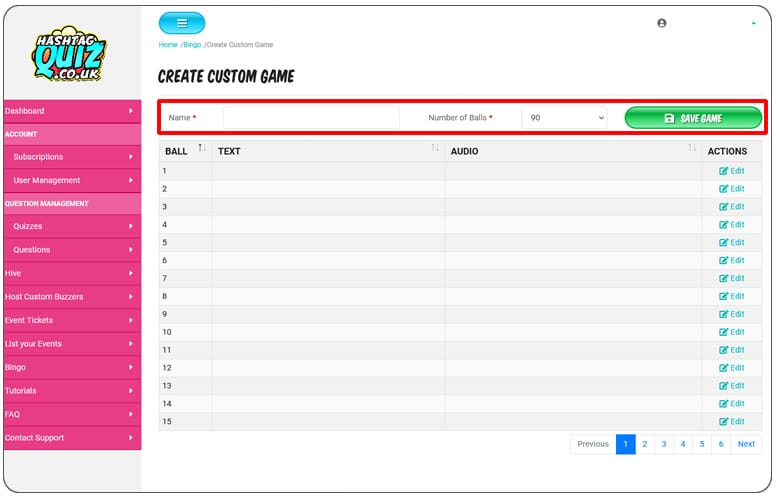 You'll see Ball Number, Ball Name (This is editable for whatever you want to call the number) and upload a track to the number, if you're playing the full track just upload that, or please upload an edit if you want a shortened version of it.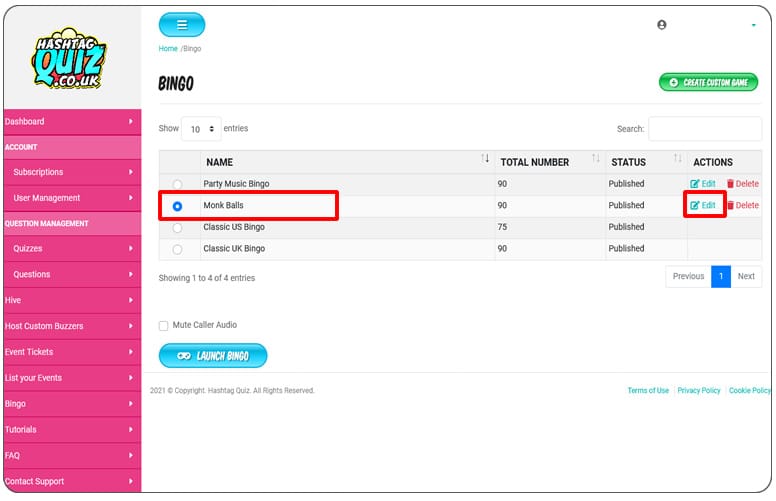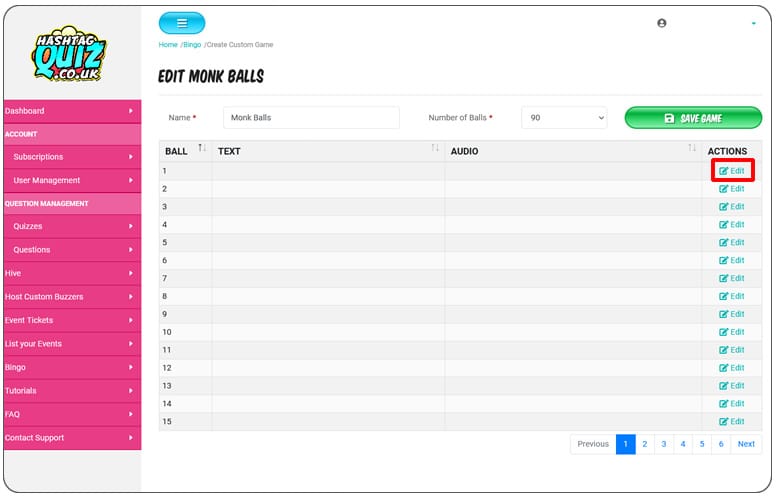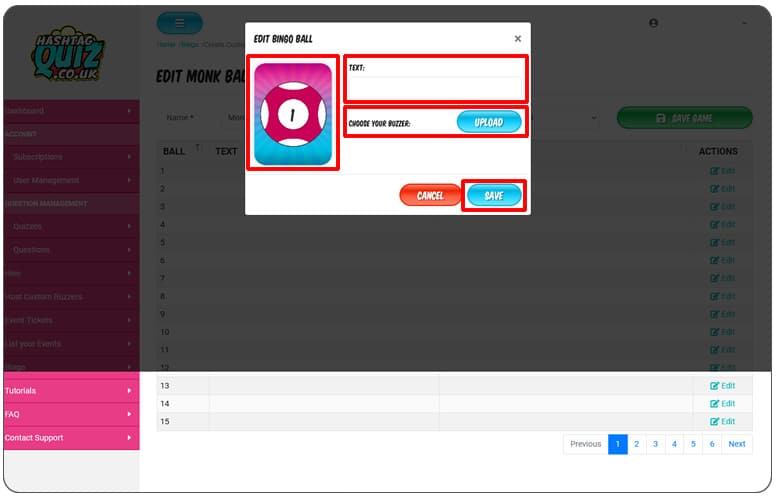 Do as many or as little as you want, and then click save
This game is ready to play and if you want to play a song twice just hit play again.
Are you still stuck? Reach out to us here.
Take Home The Bonus Points Today
Sign up today with one of our affordable, subscription packages. Easy to upgrade or downgrade, our quiz and trivia platform fits into your budget and schedule.