This is where the system scales for company size, invites quiz masters via email, they will go through the same process of adding a password and then they can login to their account.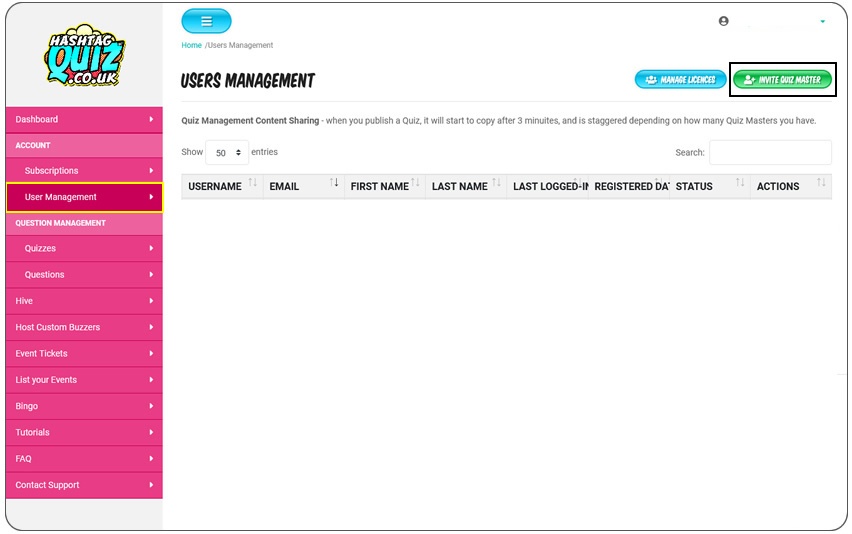 You can enable and disable licenses as people use them, but make sure you have enough licenses for each enabled quiz master otherwise they won't be able to run a quiz under your account.
Your quiz masters won't be able to manage their subscriptions but can do everything else under your account, so if one is a high user, over 99 teams, you'll have to upgrade the account for them. If they are in a game, you will be notified via email, and they will have an onscreen message to contact you ASAP, to upgrade their account.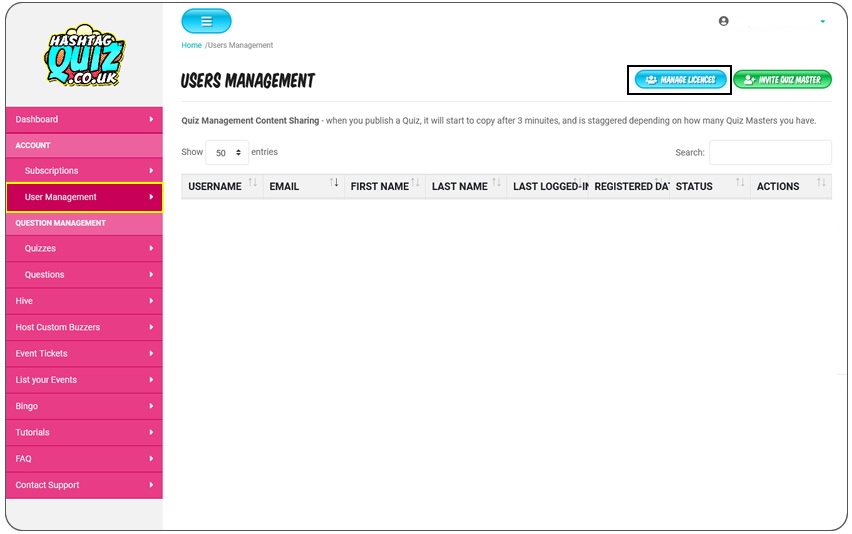 Your quiz masters can write their content or use the hive. Any quiz you write will be sent down the line to all your HOSTS, please note this is a script that runs behind the scenes and can take 3-5 Minutes for them all to land in the quiz masters – Quizzes.
You are the master, and the quiz hosts are your slaves; you can manage your people easily and effectively.
Are you still stuck? Reach out to us here.
Take Home The Bonus Points Today
Sign up today with one of our affordable, subscription packages. Easy to upgrade or downgrade, our quiz and trivia platform fits into your budget and schedule.