Hive - Community Quiz Questions
The Hive is our user content directory of free quiz questions and quizzes. A great resource for awesome themed quizzes, please check for content accuracy before running a quiz, as not everyone writes great accurate pub quiz questions.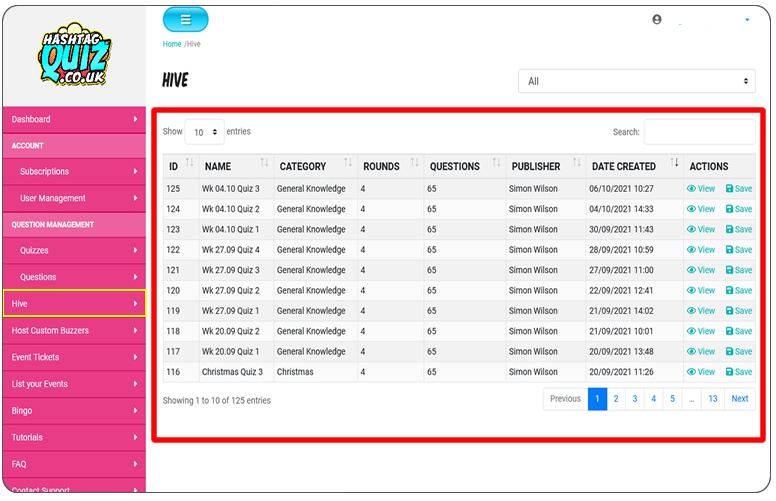 Within the community quiz questions hive, you can save an entire quiz, which can be then found & played from your Quiz Database.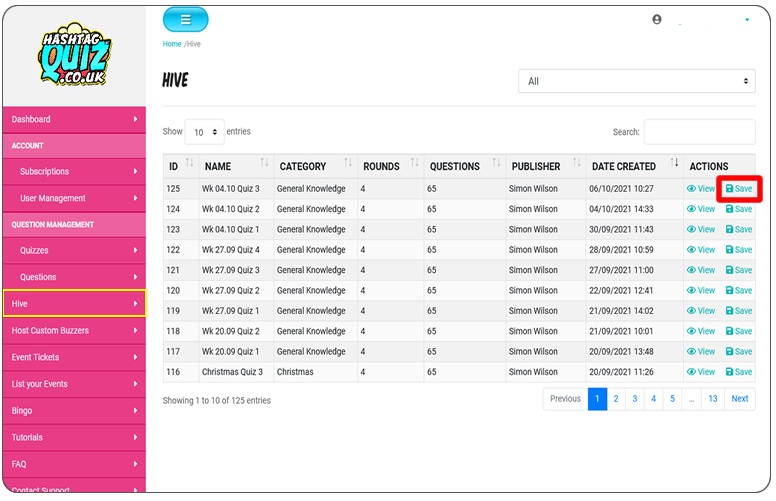 OR you can manually go through the content, question by question, and decide which questions to take as your own.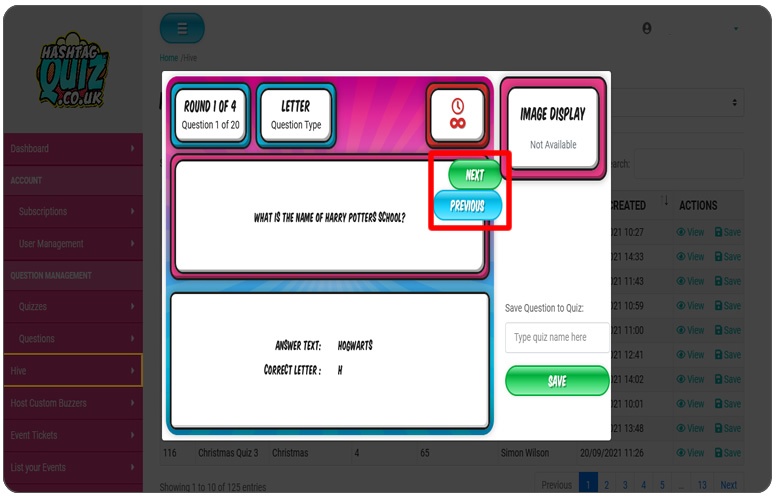 You can save these questions to a particular quiz within your quizzes OR write a new quiz name, and the system will build a new quiz file for you, and your saves will drop into this file, within quizzes for review later.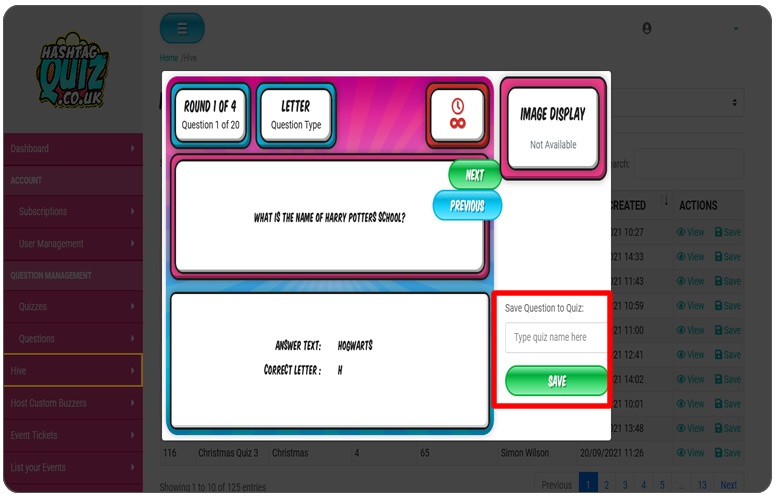 If you click on the image, it will go full screen for you, to view it better.
Are you still stuck? Reach out to us here.
Take Home The Bonus Points Today
Sign up today with one of our affordable, subscription packages. Easy to upgrade or downgrade, our quiz and trivia platform fits into your budget and schedule.