Connecting your Stripe Account
Setting Up Your Stripe Account
When using the event tickets for the first time, you will need to connect it to your stripe account.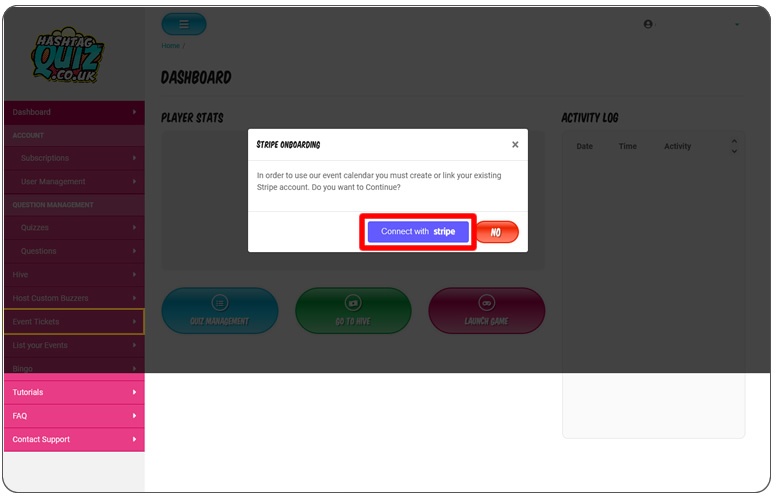 It's a very simple process to follow and it doesn't take time completing the account setup process. Just start by submitting your active email address.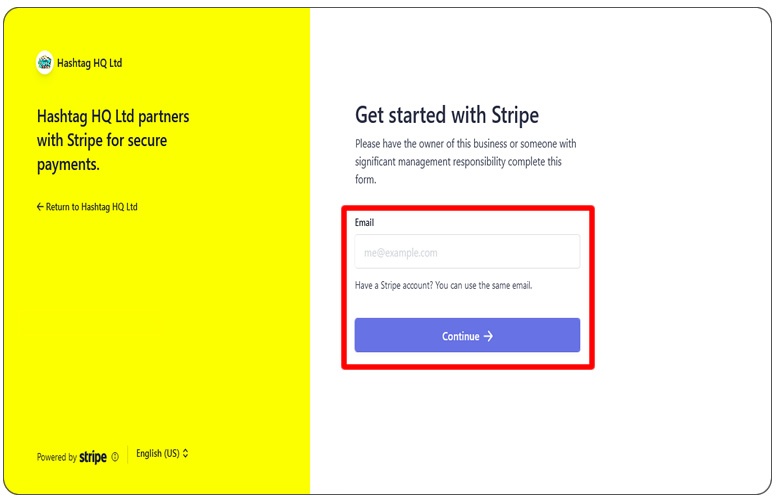 After you have entered your active email address, just click on the continue button to set your stripe account password. Kindly make your password a combination of uppercase, lowercase, number and character. With the combination, the four dots on the password will be marked green showing you are using a stronger password.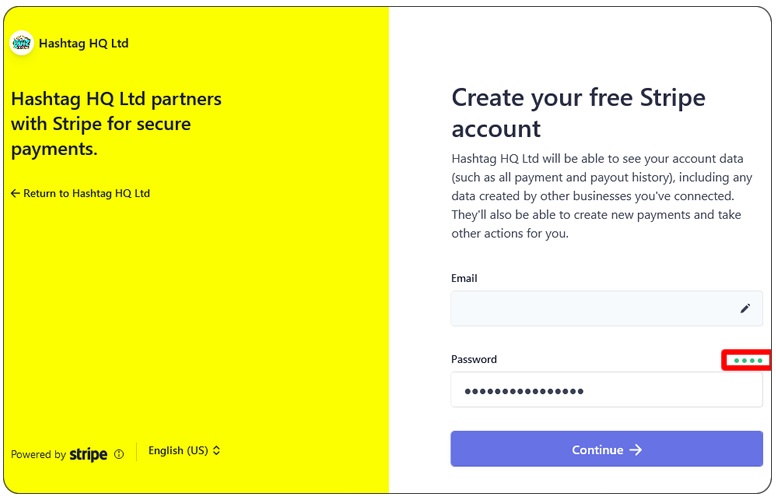 After, submitting your password, an email confirmation from Stripe will be sent to the email address provided asking you to verify your email address. All you need to do is to click on the verify email button in your email and enter the same password used above when you're prompted to do so.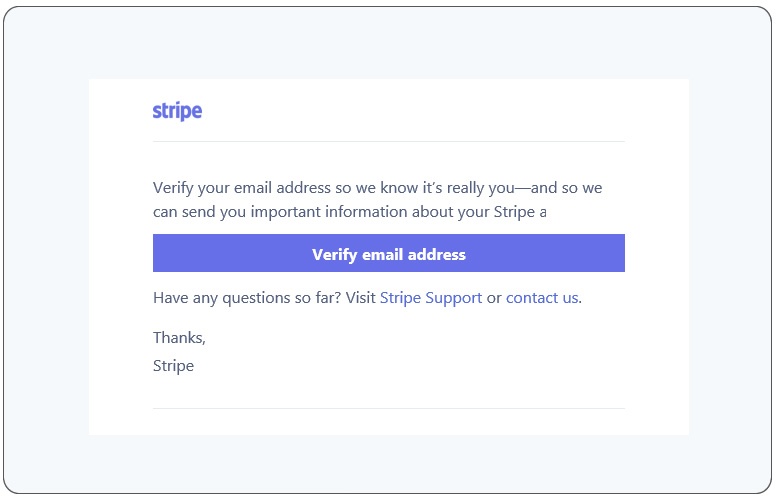 After setting your password, you will need to secure your account with an active mobile number. Just select your country code and enter your phone number.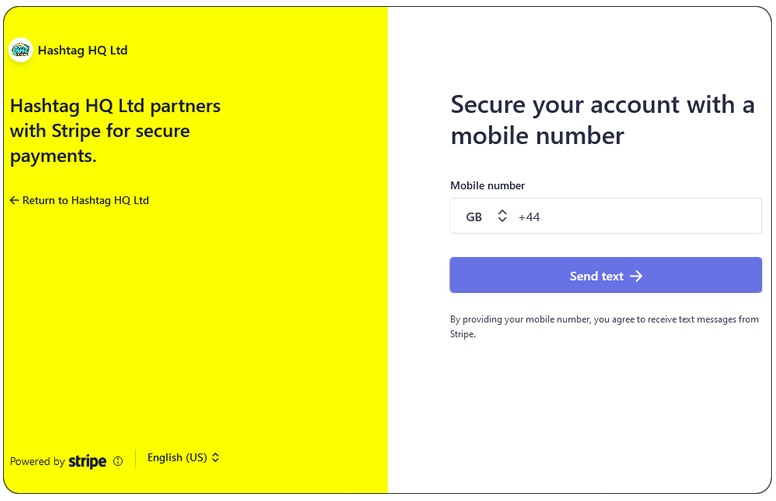 After submitting your mobile number, a code will be sent to the number and you will be prompted to enter the code. Just check your phone and you will see the code in your messages.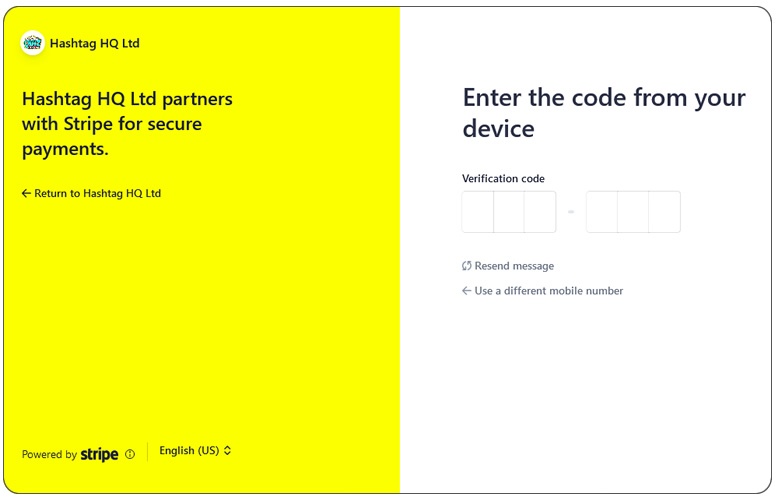 Once you have entered the code, an email will be sent to your email address notifying you that two-step authentication has been enabled on your account for better security and also to download an emergency back up code in case you lost your phone or device.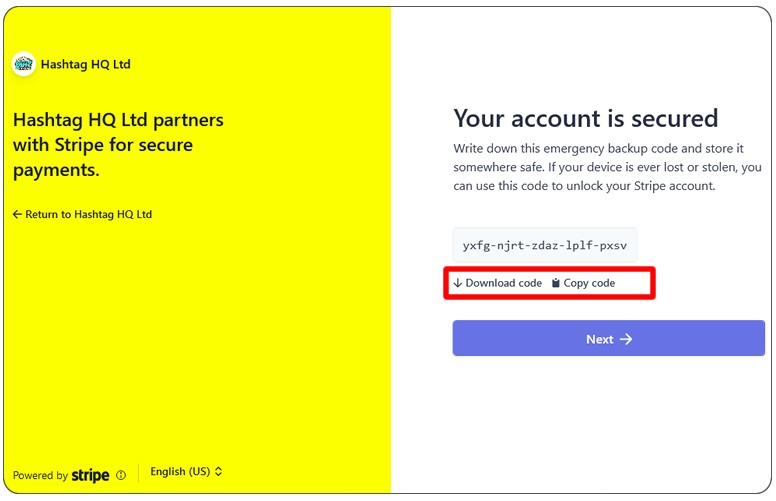 Setting Up Your Business and Personal Profile
After you have successfully created your stripe account, the next thing is to register your business profile. After inputting your business details, click on the continue button.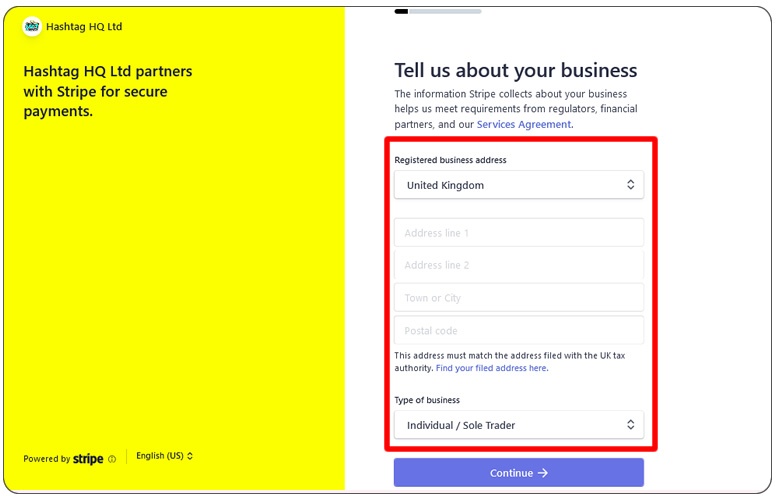 Next, you will have to register your personal details and then click on the continue button.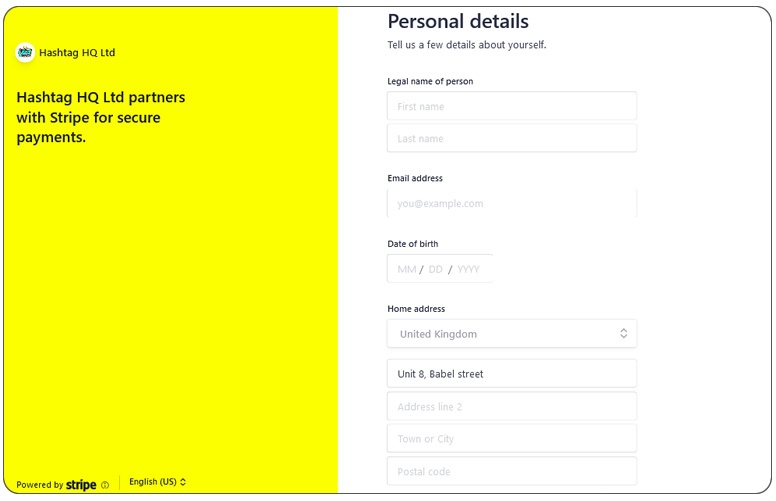 Next you register your business details. On the industry filed, select entertainment and recreation, and then you select event ticketing.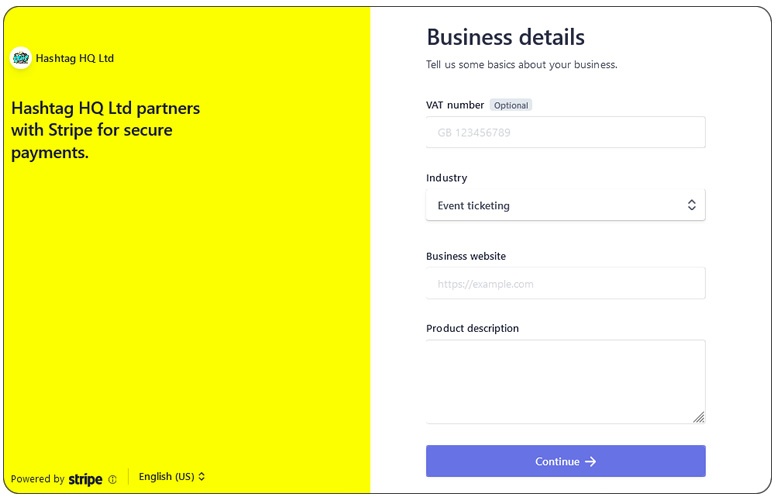 We are few steps away from completing our stripe account setup. Next, you need to enter your account details for payouts.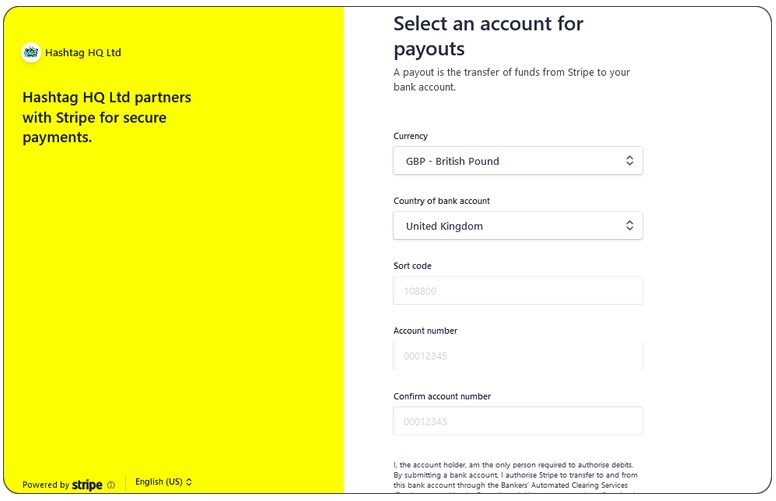 You can also click here to watch a demo video on how to setup your event tickets.
Are you still stuck? Reach out to us here.
Take Home The Bonus Points Today
Sign up today with one of our affordable, subscription packages. Easy to upgrade or downgrade, our quiz and trivia platform fits into your budget and schedule.